Check out our latest church suppplies
Church Supply Store in Dayton, OH
Your Premier Destination for Church Furniture, Supplies, & Decorations
At Dayton Church Supply, Inc., we pride ourselves on being the leading provider of religious goods and supplies in Dayton, OH and its surrounding regions since 1912. With a commitment to exceptional quality, diverse selection, and unparalleled customer service, we're dedicated to meeting the unique needs of both churches and parishioners alike. So whether you're looking for religious gifts, baptism/first communion items, or seasonal and Christmas items, you can find it all right here.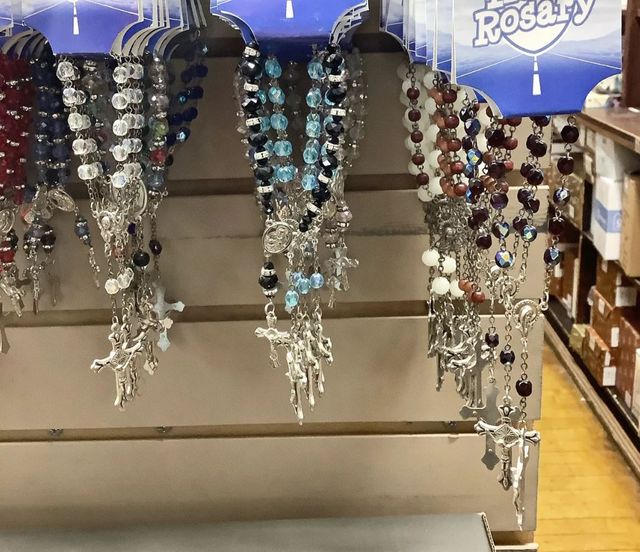 Religious Goods for Every Occasion
From sacraments to everyday life, we offer a wide range of religious goods that cater to various moments of significance. Our extensive collection of church furniture and accessories includes religious gifts such as crucifixes, Bibles, statues, rosaries, and devotional books, all crafted with care and devotion. With these items, you can elevate your spiritual journey and deepen your connection with your faith.
Supplies for All Denominations
No matter your denomination, we have the supplies to meet your church's needs. Whether it's altar linens, chalices, candles, vestments, or liturgical books, our comprehensive range ensures that you can find what you require to enhance your worship experience. With our high-quality church supplies, you can create a sacred space that reflects the beauty and sanctity of your beliefs.
Seasonal and Christmas Items
Celebrate the changing seasons and the joyous holiday season with our exquisite selection of seasonal and Christmas items. From Advent wreaths and calendars to nativity sets and ornaments, our products help you embrace the spirit of these special times of the year. Let us be your source for capturing the true essence of these beloved traditions.
Meeting the Needs of Churches and Parishioners
At Dayton Church Supply, Inc., we understand that the needs of churches and parishioners may differ. That's why we have a wide range of products to cater to both. Whether you're a church looking to stock up on communion supplies, or you're an individual seeking a meaningful religious gift, we have you covered. Our extensive inventory is designed to meet the multifaceted requirements of our diverse customer base.
Making Appointments for Clerical Wear
Clerical wear is an essential aspect of church life, representing the sacred role of those who serve their congregations. This is why we highly recommend making an appointment in our store when shopping for liturgical apparel. This allows us to provide you with the personalized attention and fitting services you deserve to ensure your garments are tailored specifically to your needs. Our knowledgeable staff will guide you in selecting the perfect attire that embodies your devotion and distinction.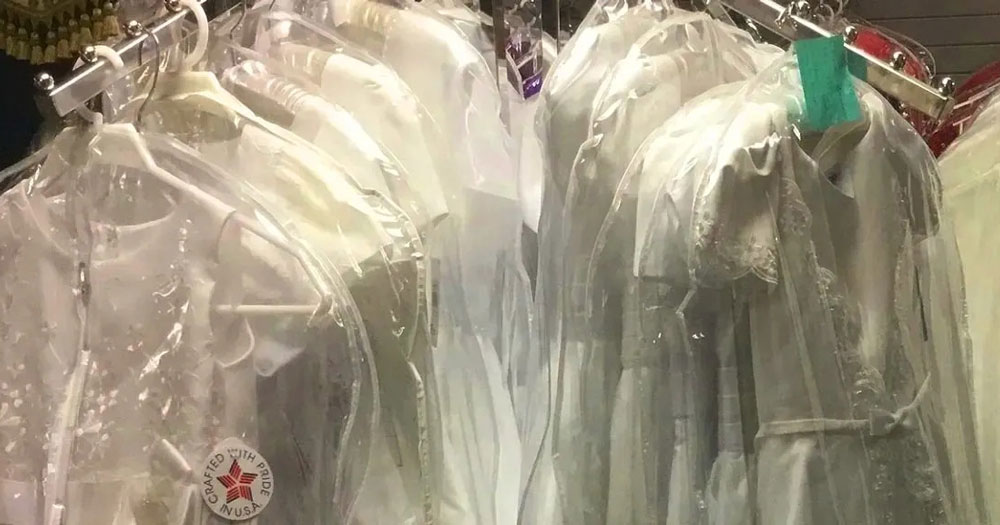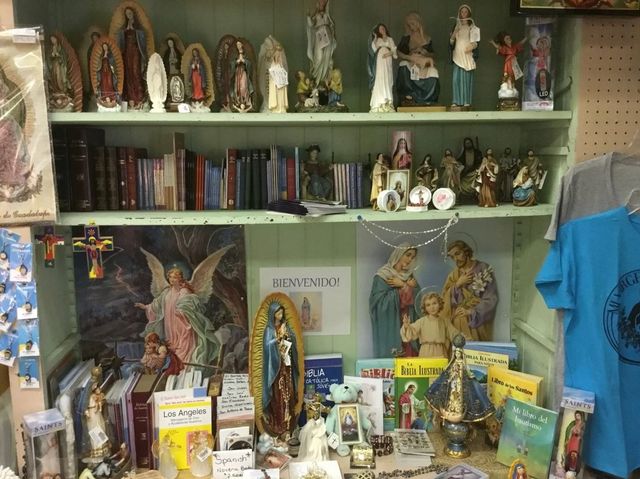 Unparalleled Customer Service
At Dayton Church Supply, Inc., we believe in treating our customers like family, and our friendly and knowledgeable staff is always ready to assist you in finding the perfect religious goods and worship accessories to meet your needs. We strive to create a warm and inviting atmosphere where you can explore our products with ease and confidence. And as dedicated members of our community, we're here to serve you with the utmost care and attention, ensuring your satisfaction is our top priority.
Church Furniture & Accessories
As the leading provider of religious goods and church supplies in Dayton, OH, Dayton Church Supply, Inc. is your trusted partner for all your spiritual and liturgical needs. Our extensive selection, tailored services, and commitment to exceptional quality make us the preferred destination for churches and ordinary parishioners alike. So visit our store today and experience the difference our products can make in enhancing your worship and strengthening your faith.
Proudly serving these areas!
Dayton, OH | Riverside, OH | Kettering, OH | West Carrollton City, OH | Huber Heights, OH | Trotwood, OH | Beavercreek, OH | Vandalia, OH | Centerville, OH | Miamisburg, OH | Englewood, OH | Wapakoneta, OH | Richmond, OH | Cincinnati, OH | Middletown, OH | Sidney, OH