Liturgical Apparel & Religious Attire in Dayton, OH
Shop Clergy Robes, Church Linens, & More
At Dayton Church Supply, Inc., we understand the importance of faith and the significance of religious ceremonies. That's why our church supply store is committed to providing a wide range of high-quality religious attire to churches in Dayton, OH and beyond. So whether you need vestments, clerical wear, or any other religious clothing, you can trust us to meet all your needs.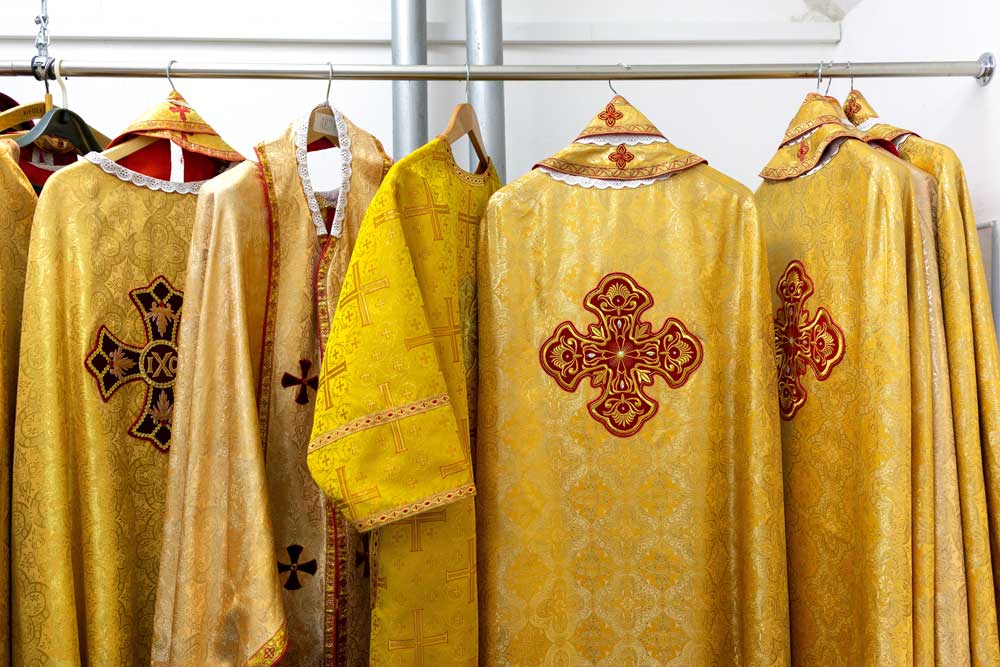 The Finest Selection of Clergy Robes & Attire
With 101 years of experience in serving the faith community, we take pride in offering the finest selection of religious attire and worship accessories available. Our extensive inventory includes a variety of vestments, such as robes, albs, cassocks, and surplices. We also carry a range of accessories, including stoles, burses, chalices, and more. Whatever it is that you require, you'll find it at Dayton Church Supply, Inc.
Make an Appointment for Personalized Assistance
We understand that choosing the right religious attire is a deeply personal endeavor. That's why we strongly recommend making an appointment to ensure you receive the personalized assistance you deserve. Our knowledgeable team is available to guide you through the selection process, help you find the perfect fit, and answer any questions you may have. Your satisfaction is our top priority.
Religious Attire Customization
At Dayton Church Supply, Inc., we believe that your religious attire should reflect your individual style and congregation's customs. That's why we offer customization options to help you create the perfect garments. Whether you need embroidery, appliques, or special fabric choices, our talented team can bring your vision to life.
Affordable Church Linens Without Compromising Quality
We understand that churches strive to be good stewards of their resources. That's why we are committed to offering affordable pricing on our church supplies without compromising on quality. Our religious attire is made from the finest materials, ensuring durability and comfort. You can feel confident knowing that your investment will last for years to come.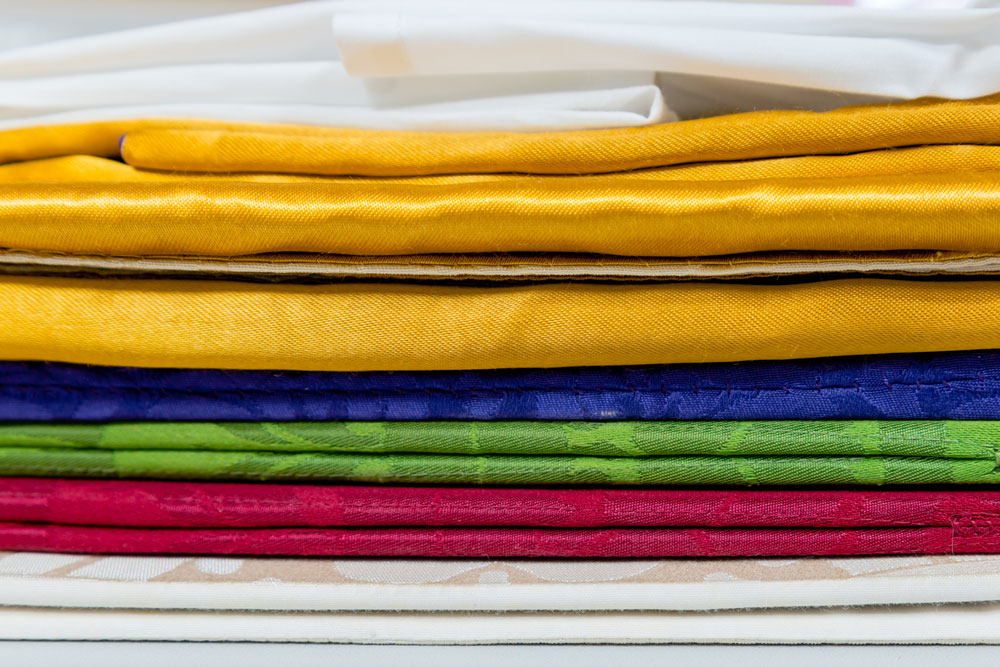 Reach Out to Us Today
Ready to enhance your congregation's aesthetic and provide your clergy with impeccably crafted religious attire? Look no further than Dayton Church Supply, Inc. Browse our website to explore our range of religious attire options and make an appointment today. Our friendly team is here to assist you in finding the perfect garments that reflect your faith, style, and traditions. You can trust Dayton Church Supply, Inc. for all your religious attire needs.